Curcumin
665 mg
Turmeric Root Extract
Standardized Extract
95% Curcuminoids
How it Works
Curcumin is the principle bioactive constituent present in the roots of turmeric (Curcuma longa), a plant belonging to the ginger family. Turmeric has a long history of use in traditional Ayurvedic herbalism, and it has been extensively researched by modern scientists. This product is standardized to 95% curcuminoids, including curcumin, demethoxycurcumin and bisdemethoxycurcumin.
Suggested Usage
Take 1 capsule twice daily with food, or as directed by your healthcare practitioner.
Cautions / Interactions
Curcumin consumption may be associated with mild transient GI discomfort. Consult your healthcare practitioner if you are pregnant/nursing, taking blood thinning medications, chemotherapy drugs, or medications that affect liver function. If you have a liver and/or gall bladder  ondition, consult your healthcare practitioner before taking this product.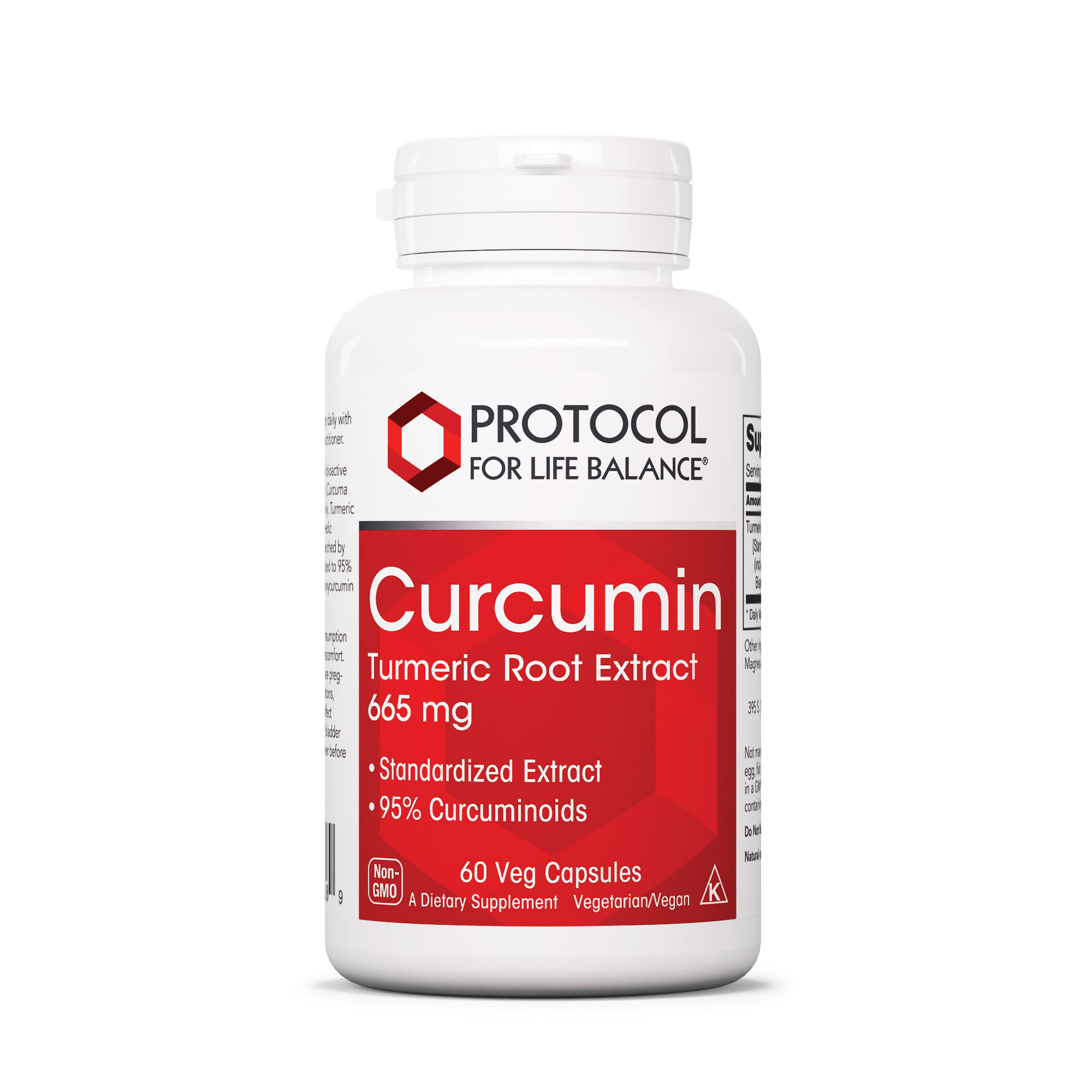 Item Number

: P4638

Count

: 60 Veg Capsules