Ache Action™ (Coming Soon)
For Occasional Minor Aches & Pains of Overexertion*
Advanced Formula with AprèsFlex®
How it Works
Ache Action™ is a blend of complementary herbs that may help to support a healthy response to normal physiological stress.* Maintenance of a normal balance of key immune mediators has been shown to play a key role in healthy cardiovascular function, as well as in joint health.* By helping to support a balanced response to these signals, the herbal components of Ache Action™ may assist in the maintenance of healthy joints and may help to relieve occasional minor pain resulting from overexertion or stress.*
Suggested Usage
Take 2 capsules twice daily, preferably with food, or as directed by your healthcare practitioner.
Cautions / Interactions
Some ingredients in this product may interact with a number of common prescription and OTC medications, including NSAIDs, anticoagulant/antiplatelet, and blood thinning medications. Consult physician if pregnant/nursing, taking medication, have a medical condition, or if planning any surgical procedures before using this product.
Natural color variation may occur in this product.
* These statements have not been evaluated by the Food and Drug Administration. This product is not intended to diagnose, treat, cure, or prevent any disease.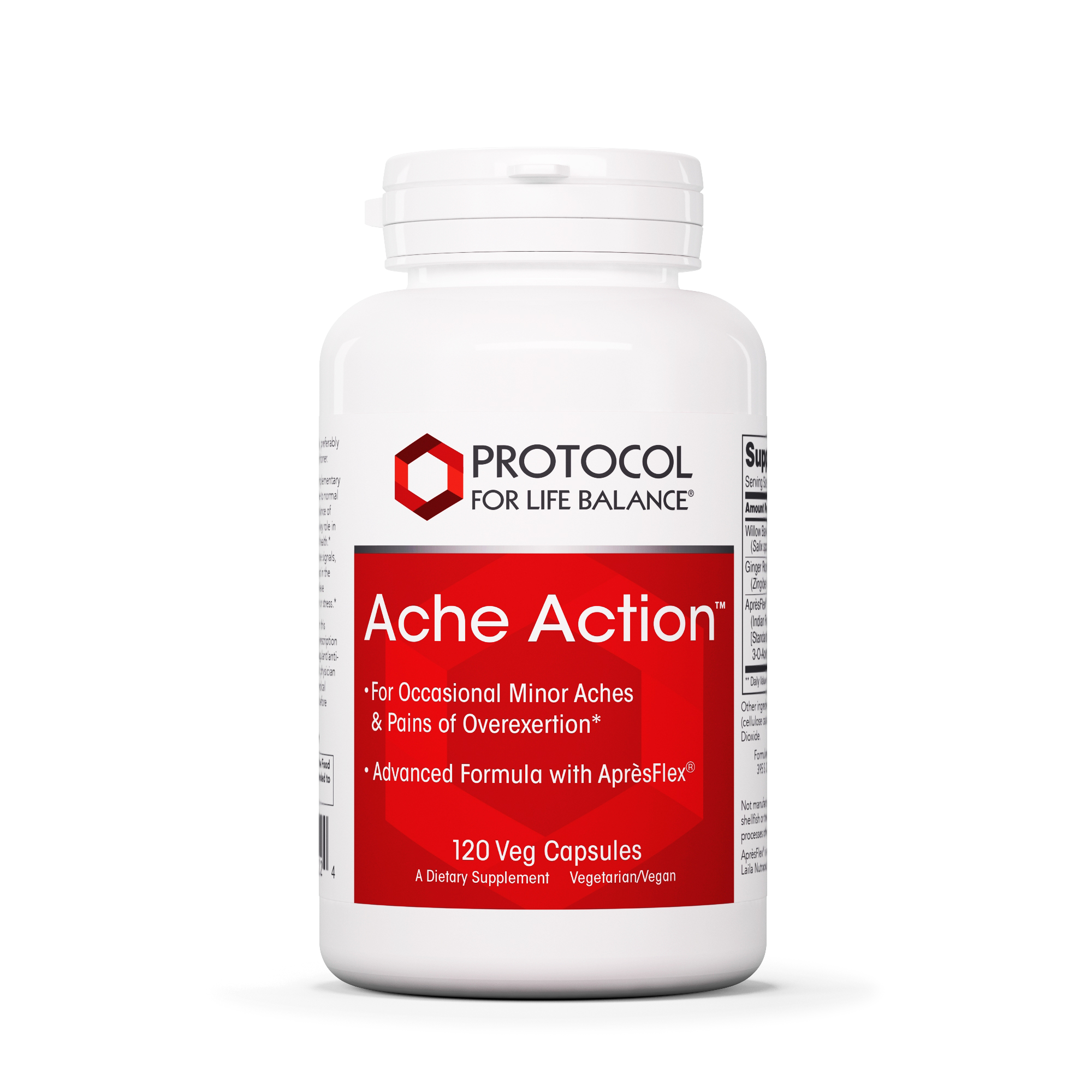 Item Number

: P3122

Count

: 120 Veg Capsules