Whey Protein Isolate
25 g protein per serving
Unflavored
No Artificial Ingredients
Microfiltered & Ultrafiltered for Improved BCAA Profile
How it Works
Whey protein isolate, the purest form of whey protein available, delivers all of the essential amino acids, including branched-chain amino acids (BCAAs), without adding significant amounts of fat or carbohydrate to the diet. Our whey protein isolate mixes easily, contains no artificial sweeteners or flavors, and is easily digested. Whey protein is considered to have the highest biological value (BV) of any protein source – superior in essential amino acid content to beef, milk, casein or soy. This product is sold by weight not volume.
Suggested Usage
Stir or blend 1 level scoop daily into 8 oz. of cold water, milk or your favorite juice, or as directed by your healthcare practitioner.
Cautions / Interactions
NOTICE: Use this product as a food supplement only. Do not use for weight reduction.
Natural color variation may occur in this product.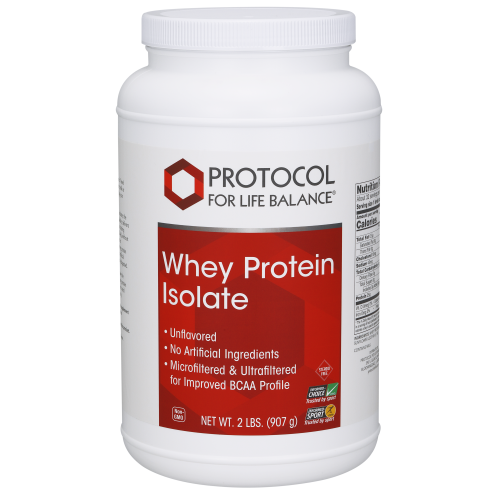 Item Number

: P2172

Count

: 2 lbs. (907 g)