Pre-Natal Multivitamin with DHA
250 mg DHA per serving to Support Healthy Eye & Brain Development*
Plus Borage Oil (GLA)
How it Works
Optimal nutrition is integral to a healthy pregnancy. Nutritional needs for vitamins and minerals increase during this time. Protocol For Life Balance® Prenatal Softgels with DHA offer a balanced blend of vitamins, minerals, and DHA specifically formulated for women during pregnancy and/or lactation. DHA is an essential fatty acid known to be critical during pregnancy and post-natal for the optimal development of your infant's eyes and brain.* Current research indicates an optimal average daily intake of at least 200 mg of DHA. Albion®, Ferrochel® and TRAACS® are registered trademarks of Albion Laboratories, Inc.; Aquamin® is a registered trademark of Marigot Limited.
Suggested Usage
Take 3 softgels daily with food, or as directed by your healthcare practitioner.
Cautions / Interactions
For adults only. Consult your healthcare practitioner if pregnant, nursing, or may become pregnant.
WARNING: Accidental overdose of iron containing products is a leading cause of fatal poisoning in children under 6. Keep this product out of reach of children. In case of accidental overdose, call a doctor or poison control center immediately.
For more information about the potential interference between biotin supplementation and blood tests, read this  ProtoFact.
* These statements have not been evaluated by the Food and Drug Administration. This product is not intended to diagnose, treat, cure, or prevent any disease.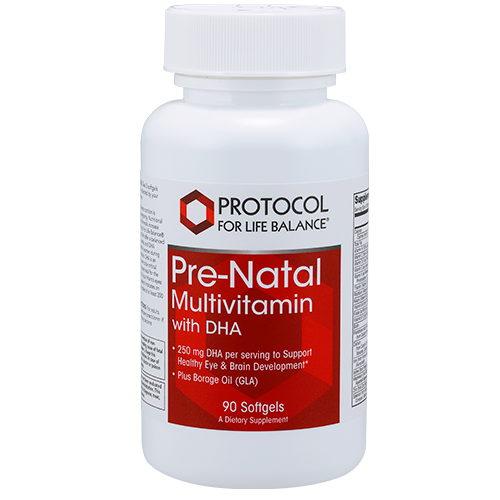 Item Number

: P3809

Count

: 90 Softgels