Liver Detox Support
Promotes Liver Health*
Comprehensive Detoxification Support*
How it Works
Liver Detox Support combines milk thistle extract with a unique herb-enzyme blend to create a balanced botanical formula for the support of healthy liver function.* This product also features glutathione, a potent free radical scavenger that also plays a critical role in maintaining the body's normal elimination pathways.* Nutrients such as N-acetyl cysteine and methionine are included to support the body's own production of glutathione.*
Suggested Usage
Take 3 capsules daily with food, or as directed by your healthcare practitioner.
Cautions / Interactions
Milk thistle may affect the metabolism of alcohol and some drugs, including acetaminophen. Consult your healthcare practitioner if you are pregnant/nursing or if you suffer from obstruction of the bile ducts, gallstones or other serious diseases of the gallbladder. Do not take this product if you have an allergy to plants of the Asteraceae family.
Natural color variation may occur in this product.
* These statements have not been evaluated by the Food and Drug Administration. This product is not intended to diagnose, treat, cure, or prevent any disease.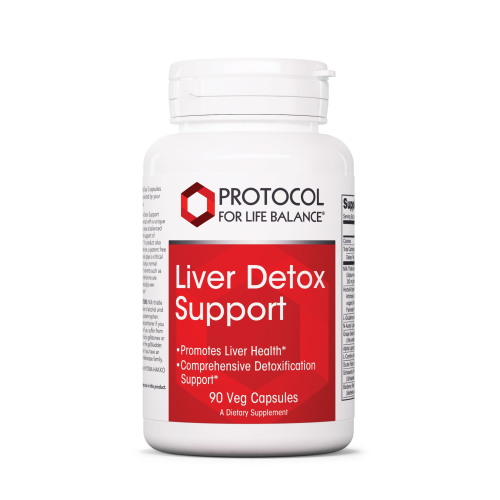 Item Number

: P2448

Count

: 90 Veg Capsules