Aloe Vera Gels
10,000 mg Equivalency per Softgel
Supports the Body's Healing Processes*
How it Works
Aloe Vera offers a variety of nutrients, including vitamins, minerals, enzymes and amino acids. In addition, Aloe Vera has mucopolysaccharides, also known as glycosaminoglycans (GAGs), which are thought to be its most important constituent components. Numerous scientific studies have demonstrated the ability of Aloe to support the body's natural healing processes.* It has also been shown to promote healthy digestive function.*
Suggested Usage
Take 2 softgels 1 to 2 times daily, on an empty stomach, or as directed by your healthcare practitioner.
Cautions / Interactions
Close monitoring of blood sugar levels is advised for patients receiving medications for controlling diabetes.
Do not eat freshness packet. Keep in bottle.
Natural color variation may occur in this product.
Naturally occurring particulates may be visible in the aloe vera.
* These statements have not been evaluated by the Food and Drug Administration. This product is not intended to diagnose, treat, cure, or prevent any disease.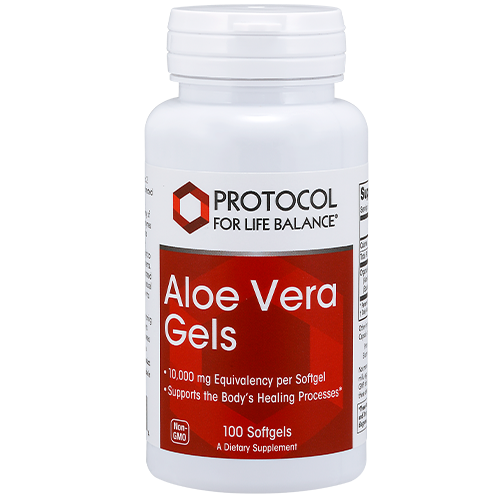 Item Number

: P3036

Count

: 100 Softgels