Vitamin D3 (High Potency)
5,000 IU (125 mcg)
Helps Maintain Strong Bones*
Supports Immune System*
How it Works
The major biologic function of Vitamin D is to maintain healthy blood levels of calcium and phosphorus.* Vitamin D supports bone health by promoting calcium absorption and bone mineralization.* Vitamin D also plays an important role in immune function and helps to regulate cell growth and differentiation.*
Suggested Usage
Take 1 softgel every 2 days with a fat-containing meal, or as directed by a healthcare practitioner.
Cautions / Interactions
Although the Upper Limit for Vitamin D is 4,000 IU per day, comprehensive research demonstrates that higher dosages are safe. However, this product should be taken under the supervision of a healthcare professional. Vitamin D should be used cautiously by those taking cardiac glycosides and anyone with hypercalcemia. Vitamin D supplements may interact with atorvastatin and thiazide
diuretics. If you are taking any of these prescription medications, consult your healthcare practitioner before using this product.
Natural color variation may occur in this product.
* These statements have not been evaluated by the Food and Drug Administration. This product is not intended to diagnose, treat, cure, or prevent any disease.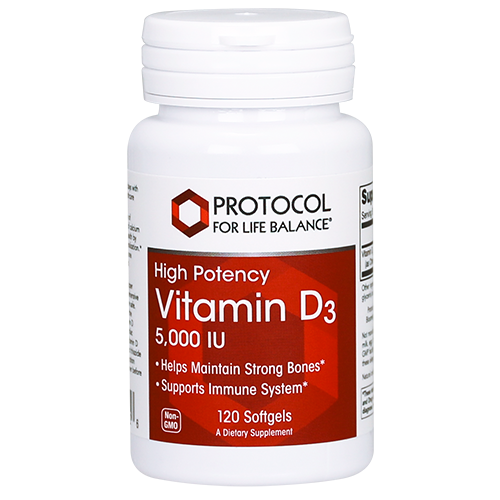 Item Number

: P0372

Count

: 120 Softgels