Taurine
1,000 mg
Nervous System Health*
Healthy Visual Function*
How it Works
Taurine is a conditionally essential amino acid-like compound that is found in most tissues, but is especially abundant in the retina, heart, and nervous system. Taurine is involved in a number of physiological processes, including bile acid formation for fat digestion, maintenance of fluid balance, and regulation of cellular calcium concentration.* Taurine crosses the blood-brain barrier and is necessary for proper neurotransmission.* It is also critical for healthy muscular and cardiovascular function and is essential for normal vision.*
Suggested Usage
Take 1 capsule 1 to 2 times daily, or as recommended by your healthcare practitioner.
Cautions / Interactions
No known interactions.
Do not eat freshness packet. Keep in bottle.
Natural color variation may occur in this product.
* These statements have not been evaluated by the Food and Drug Administration. This product is not intended to diagnose, treat, cure, or prevent any disease.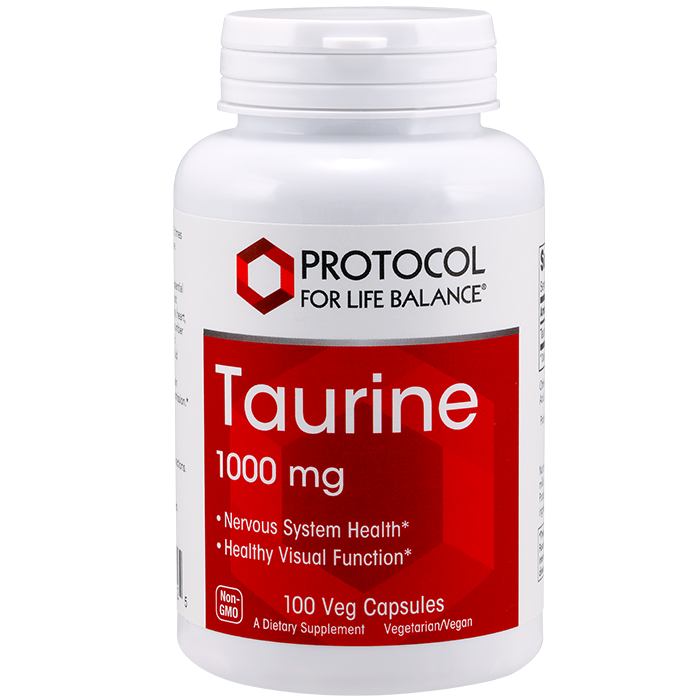 Item Number

: P0142

Count

: 100 Veg Capsules