Ortho Multi™ Softgels for Women
Softgels for Women
With Evening Primrose Oil, Cranberry, Green Tea and TRAACS® Minerals
Easier to Swallow and Absorb
How it Works
Ortho Multi™ Softgels for Women offers balanced nutrition for the support of total body wellness.* In addition to a full range of daily vitamins and minerals, Ortho Multi™ Softgels for Women has free radical-fighting ingredients such as CoQ10, alpha lipoic acid, lutein and lycopene to help fight the ravages of aging.* Calcium, magnesium, zinc, and vitamins D and K are also included as key bone-building nutrients.*
Albion™, Ferrochel™ and TRAACS™ are trademarks of Albion Laboratories, Inc.; Aquamin® is a registered trademark of Marigot Limited; LYC-O-MATO® is a registered trademark of LycoRed Natural Products Ltd.; FloraGLO® is a registered trademark of Kemin Industries, Inc.; Betatene® is a registered trademark of BASF SE.
Suggested Usage
Take 3 softgels daily with food, or as directed by your healthcare practitioner.
Cautions / Interactions
Iodine may occasionally cause an allergic reaction in some individuals. This product contains vitamin K, which is contraindicated in individuals taking warfarin. Some ingredients in this formula
may affect the absorption or metabolism of medications. If you are pregnant/nursing or taking any pharmaceutical medications, consult your healthcare practitioner before taking this product.
WARNING: Accidental overdose of iron-containing products is a leading cause of fatal poisoning in children under 6. Keep this product out of reach of children. In case of accidental overdose, call a doctor or poison control center immediately.
For more information about the potential interference between biotin supplementation and blood tests, read this  ProtoFact.
* These statements have not been evaluated by the Food and Drug Administration. This product is not intended to diagnose, treat, cure, or prevent any disease.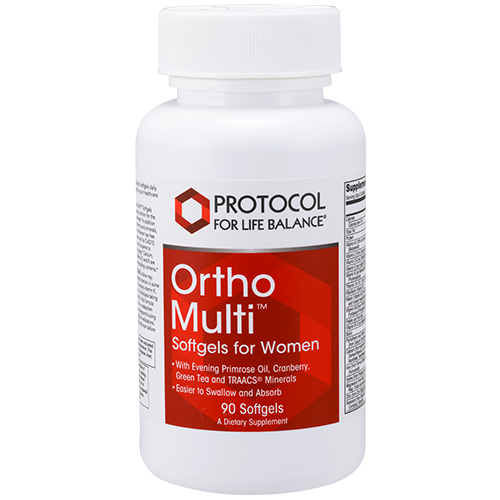 Item Number

: P3802

Count

: 90 Softgels