NAC
1,000 mg
N-Acetyl-Cysteine
Supports Glutathione Production*
Healthy Respiratory Function*
How it Works
N-acetyl-cysteine (NAC) is a stable and bioactive form of cysteine, an amino acid that plays a key role in phase II detoxification and homocysteine metabolism.* NAC is efficiently transported into the cell, where it is readily converted to cysteine for glutathione synthesis and regeneration.* Because NAC can penetrate the blood-brain-barrier, it is especially important for maintaining healthy brain and nervous system tissues.* NAC also helps to support respiratory health by promoting normal mucus viscosity.*
Suggested Usage
Take 1 tablet 1 to 3 times daily, or as directed by your healthcare practitioner.
Cautions / Interactions
NAC may interact with nitroglycerin. Consult your healthcare practitioner before taking this product if you are taking nitroglycerin.
Natural color variation may occur in this product.
* These statements have not been evaluated by the Food and Drug Administration. This product is not intended to diagnose, treat, cure, or prevent any disease.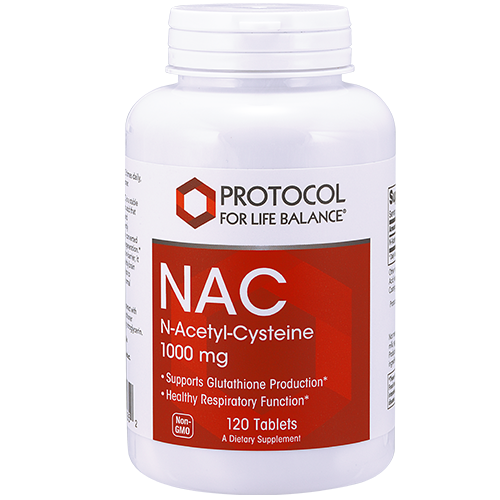 Item Number

: P0185

Count

: 120 Tablets